FIS News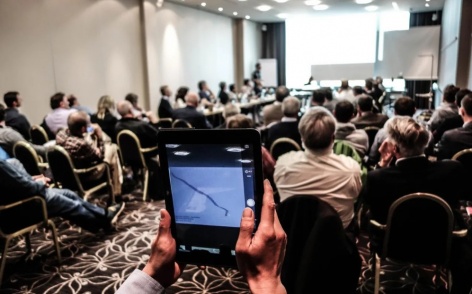 4 October 2019 года
FIS Autumn Meetings in full swing
Around 750 delegates from the extended FIS Family are currently in Zurich (SUI) for 60 meetings, workshops and seminars as part of the annual FIS Technical Committee Meetings at the Hilton Airport Hotel.
The week got underway on Tuesday, 1st October with the Alpine Executive Board, the Alpine Technical Delegates annual education session, the broadcasters meeting for Snowboard, Freestyle and Freeski, as well as a networking evening for the participants at the FIS Youth and Children's Seminar.
Today, Wednesday the activity picked up with meetings of multiple Sub-Committees and working groups across all FIS disciplines and activity areas. The day also included the 17th edition of the FIS Youth and Children's Seminar as well as meetings for the FIS World Championship Candidates at which they discuss all aspects of their bid proposals with the FIS Inspection Group. Thursday's and Friday's programme continue with Committee and Executive Board meetings.
On the agenda of the Cross-Country Committee meeting are a number of proposals, including the current regulations for the course access for the teams during the World Cups and other discussion points designed to develop the long-term strategy of the discipline, including the long-term planning of the World Cup calendar.
The Ski Jumping Committee meeting will focus on the analysis of the FIS Summer Grand Prix 2019 competitions and updates of the calendars details for winter 2019/2020. The FIS World Cup 2010/2021 calendar planning is also on the agenda.
Topics on the Nordic Combined agenda range from a review of the FIS Summer Grand Prix and FIS Youth Cup events 2019 to a discussion of the long-term strategy and future calendar for the summer series. The calendars for the next two winter seasons will also be discussed with a focus on the first-ever FIS Women's Nordic Combined World Cup in 2020/21.
As for Alpine Skiing, the main discussions will centre around the qualification system of the parallel event (PAR) with three different proposals, and the starting order of the second run in the Alpine Combined events.
The Snowboard, Freestyle and Freeski Committee focus will be on the upcoming 2019/20 FIS World Cup season. Reports from the various sub-committees will be presented including season's calendar as well as long-term drafts going as far as into 2022/23 season. The committee will also review the ongoing ICR harmonisation process and will discuss strategic topics such as goals and directions, World Championships competition formats and media opportunities.
Source:fis-ski.com