On the Way to Olympics

8 February 2018 года
Schedule of FIS medal events in PyeongChang 2018
For most of the athletes, service crews and coaches, this is what they have been waiting for over the past four years: the 2018 Olympic Winter Games are here.
Athletes from 94 nations have travelled to PyeongChang to take part in 102 medal events. In total, there are seven sports over 15 disciplines with competitions in 13 different venues.
There will be no shortage of action for snow sports enthusiasts with 50 FIS medal events on offer, including 13 for Cross-Country, eleven in Alpine, ten in Freestyle Skiing, nine in Snowboard, four in Ski Jumping and three in Nordic Combined.
The Opening Ceremony will take place on 9th February at the PyeongChang Olympic Stadium and from there it's full speed ahead for the FIS events. Cross-Country and Ski Jumping are the first medal events on the programme with the ladies' 7.5 km skiathlon and the men's normal hill. Cross-Country Skiing also has the honour of closing out the FIS events on the last day of competition with the ladies' 30 km mass start.
FIS competition schedule:
| | | | | |
| --- | --- | --- | --- | --- |
| FRIDAY, FEB 9 | Local Time | CET | Event | Location |
| Opening Ceremony | 20:00 | 12:00 | | Olympic Stadium |
| | | | | |
| SATURDAY, FEB 10 | | | | |
| Cross Country | 16:15 | 08:15 | Ladies' Skiathlon | Alpensia CC Stadium |
| Ski Jumping | 13:35 | 05:35 | Men's Normal Hill | Alpensia SJ Stadium |
| | | | | |
| SUNDAY, FEB 11 | | | | |
| Snowboard | 10:00 | 02:00 | Men's Slopestyle | Bokwang |
| Alpine | 11:00 | 03:00 | Men's Downhill | Jeonseon |
| Cross Country | 15:15 | 07:15 | Men's Skiathlon | Alpensia CC Stadium |
| Freestyle | 19:30 | 11:30 | Ladies' Moguls | Bokwang |
| | | | | |
| MONDAY, FEB 12 | | | | |
| Snowboard | 10:00 | 02:00 | Ladies' Slopestyle | Bokwang |
| Alpine | 10:15/13:45 | 02:15/05:45 | Ladies' Giant Slalom | Yongpyeong |
| Freestyle | 19:30 | 11:30 | Men's Moguls | Bokwang |
| Ski Jumping | 21:50 | 13:50 | Ladies' Normal Hill | Alpensia SJ Stadium |
| | | | | |
| TUESDAY, FEB 13 | | | | |
| Snowboard | 10:00 | 02:00 | Ladies' Halfpipe | Bokwang |
| Alpine | 11:00/15:00 | 03:00/07:00 | Men's Combined | Jeonseon |
| Cross Country | 17:30 | 09:30 | Men's/Ladies' Sprint | Alpensia CC Stadium |
| | | | | |
| WEDNESDAY, FEB 14 | | | | |
| Snowboard | 10:30 | 02:30 | Men's Halfpipe | Bokwang |
| Alpine | 10:15/13:45 | 02:15/05:45 | Ladies' Slalom | Yongpyeong |
| Nordic Combined | 15:00/17:45 | 07:00/09:45 | Men's Normal Hill 10km | Alpensia SJ/CC Stadium |
| | | | | |
| THURSDAY, FEB 15 | | | | |
| Snowboard | 10:00 | 02:00 | Men's SBX | Bokwang |
| Alpine | 11:00 | 03:00 | Men's Super-G | Jeonseon |
| Cross Country | 15:30 | 07:30 | Ladies' 10km | Alpensia CC Stadium |
| | | | | |
| FRIDAY, FEB 16 | | | | |
| Snowboard | 10:00 | 02:00 | Ladies' SBX | Bokwang |
| Cross Country | 15:00 | 07:00 | Men's 15km | Alpensia CC Stadium |
| Freestyle | 20:00 | 12:00 | Ladies' Aerials | Bokwang |
| | | | | |
| SATURDAY, FEB 17 | | | | |
| Freestyle | 10:00 | 02:00 | Ladies' Slopestyle | Bokwang |
| Alpine | 11:00 | 03:00 | Ladies' Super-G | Jeonseon |
| Cross Country | 18:30 | 10:30 | Ladies' Relay 4x5km | Alpensia CC Stadium |
| Ski Jumping | 21:30 | 13:30 | Men's Large Hill | Alpensia SJ Stadium |
| | | | | |
| SUNDAY, FEB 18 | | | | |
| Freestyle | 10:00 | 02:00 | Men's Slopestyle | Bokwang |
| Alpine | 10:15/13:45 | 02:15/05:45 | Men's Giant Slalom | Yongpyeong |
| Cross Country | 15:15 | 07:15 | Men's Relay 4x10km | Alpensia CC Stadium |
| Freestyle | 20:00 | 12:00 | Men's Aerials | Bokwang |
| | | | | |
| MONDAY, FEB 19 | | | | |
| Ski Jumping | 21:30 | 13:30 | Men's Team | Alpensia SJStadium |
| | | | | |
| TUESDAY, FEB 20 | | | | |
| Freestyle | 10:30 | 02:30 | Ladies' Halfpipe | Bokwang |
| Nordic Combined | 19:00/21:45 | 11:00/13:45 | Men's Large Hill Individual | Alpensia SJ/CC Stadium |
| | | | | |
| WEDNESDAY, FEB 21 | | | | |
| Alpine | 11:00 | 03:00 | Ladies' Downhill | Jeonseon |
| Freestyle | 11:30 | 03:30 | Men's Ski Cross | Bokwang |
| Cross Country | 17:00 | 09:00 | Team Sprint | Alpensia CC Stadium |
| | | | | |
| THURSDAY, FEB 22 | | | | |
| Alpine | 10:15/13:45 | 02:15/05:45 | Men's Slalom | Yongpyeong |
| Freestyle | 11:30 | 03:30 | Men's Halfpipe | Bokwang |
| Nordic Combined | 16:30/19:20 | 08:30/11:20 | Men's Large Hill Team | Alpensia SJ/CC Stadium |
| | | | | |
| FRIDAY, FEB 23 | | | | |
| Snowboard | 10:00 | 02:00 | Ladies' Big Air | Alpensia SJ Stadium |
| Alpine | 11:00 | 03:00 | Ladies' Combined | Jeonseon |
| Freestyle | 11:30 | 03:30 | Ladies' Ski Cross | Bokwang |
| | | | | |
| SATURDAY, FEB 24 | | | | |
| Snowboard | 10:00 | 02:00 | Men's Big Air | Alpensia SJ Stadium |
| Alpine | 11:00 | 03:00 | Team Event | Yongpyeong |
| Snowboard | 12:00 | 04:00 | Men's/Ladies Parallel GS | Bokwang |
| Cross Country | 13:30 | 05:30 | Men's 50km | Alpensia CC Stadium |
| | | | | |
| SUNDAY, FEB 25 | | | | |
| Cross Country | 15:15 | 07:15 | Ladies' 30km | Alpensia CC Stadium |
| | | | | |
| | | | | |
Source: fis-ski.com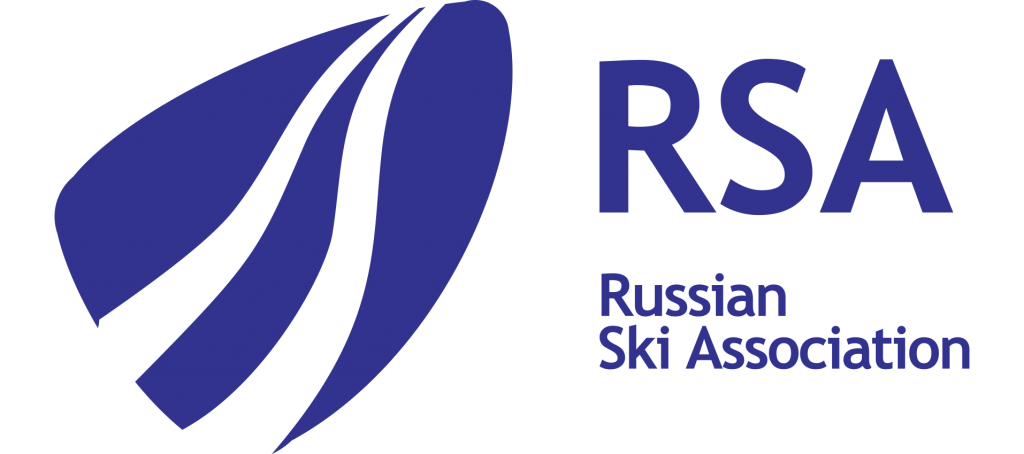 111024
Russia, Moscow,
28a,
Staroobryadcheskaya st.,
tel: +7 (495) 640-06-52
e-mail: info@rsaski.ru