On the Way to Olympics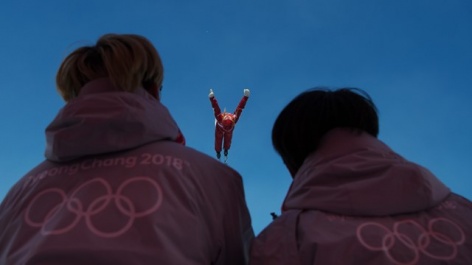 16 February 2018 года
Two-time Olympic medallist Lydia Lasilla to retire after dream dashed
Two-time Olympic medallist Lydia Lasilla (AUS) is retiring from aerial skiing after her dreams of a third medal were dashed when she failed to land her jumps during qualifications at the PyeongChang 2018 Olympic Winter Games on Thursday.
The 36-year-old Sochi 2014 bronze medallist and Vancouver 2010 gold medallist was a favourite for another podium finish at the Games, but she finished 14th at Phoenix Snow Park with a score of 66.27.
"I'm shattered obviously. I'm much better than top 12 and better than the 14th place, so I should have been in there, but things just didn't work out," Lassila said.
The Australian, who has competed at five Olympics, is looking forward to retirement and is proud her teammates, Laura Peel and Danielle Scott, can keep Australia's hopes of more Olympic aerial medals alive after both qualified for the finals.
"I'm sad to not be in the finals, and I'm sure a lot of competitors are happy that I'm not in the finals," Lassila said.
For Peel, the jump itself wasn't difficult, it was controlling her nerves with the knowledge she is competing at the Olympics.
"It's hard. Obviously all work, countless years, hours - and it all comes down to two times three seconds," Peel said.
"You're trying to think like it's not the Olympics and it's any day and you're trying to nail that jump when it matters."
Sochi 2014 gold medallist Alla Tsuper (BLR), also had a scare when she failed to qualify directly for the finals with her first run, but managed to come out on top during the second run with a top score of 99.37.
"I feel really good because it's my sixth Olympics Games," Tsuper said.
"I have two kids and I don't know why I jump – I like to jump because it's my life. They watch now and they're very nervous, and my husband and everyone in my country."
Kiley Mckinnon (USA) and Madison Olsen (USA) are also closer to a podium finish after taking the last two spots in Friday's finals when they were awarded the same score, 87.88, in their second-chance jump.
"I had fun out there and did what I've been training to do," Olsen said.
Mckinnon said she was relieved she managed to land her second jump.
"I just kept telling myself that I've done this hundreds of time and I've got to put the last jump behind me and trust that I know how to do the trick."
World No. 9 Alexandra Orlova (OAR) had the highest score of the night, 102.22, and the highest degree of difficulty for her jump.
Xu Mentrao, Zhang Xin and Kong Fanyu are also on track to win China's first gold medal in ladies' aerials, with KONG narrowly missing out on direct qualification in her first run by finishing seventh on 89.77 before the judges gave her a 95.17 for her second jump.
The women's finals begin at 20:00 on Friday.


QUICK LINKS