On the Way to Olympics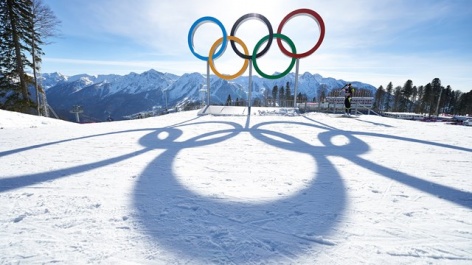 7 June 2018 года
PyeongChang 2018 Olympic Winter Games Debriefing held in Beijing
The International Olympic Committee hosted the official Debriefing from PyeongChang the 2018 Olympic Winter Games during a week of meetings in the Chinese capital to help the Beijing 2022 Winter Olympic Games Organisers learn as much as they could from PyeongChang 2018 counterparts.
The transfer of knowledge in Beijing brought together all of the major stakeholders from the last edition of the Winter Olympics, including the IOC, IPC, International Winter Sports Federations, National Olympic Committees, Olympic Broadcasting Services (OBS) and the Beijing 2022 hosts. In addition there was valuable input from the Athletes, Technology, IOC Sponsors, and all key function areas. FIS was represented by Secretary General Sarah Lewis in addition to Athlete's Commission representative Sarah Hendrickson (Ski Jumping).
The post-Games Debrief serves as an essential element of the Olympic Games Management and Olympic Games knowledge programmes and the IOC's initiative to support and assist future Games Organisers through knowledge transfer. The purpose of the Debrief is to act as a forum to exchange, formally and informally, Games experience and have an interactive dialogue around key areas, also relevant to the next Games.
Prior to the official debrief in Beijing, the seven International Winter Sports Federations on the programme of the Olympic Winter Games met with the International Olympic Committee (IOC) in Lausanne (SUI) on Monday 28th May 2018.
To prepare for the Debrief in Beijing, each of the six FIS disciplines completed a comprehensive questionnaire shortly after the Games, covering the preparation and staging of the Games.
The IOC changed the format ahead of the Tokyo 2020 debrief, to emphasise question and answer sessions and panel discussions. The Beijing programme featured two days of open meetings the IOC titled 'strategic learning' at the executive level.

PyeongChang 2018 Organisers had three days to share in-depth and technical discussions on various elements of Games delivery. PyeongChang 2018 brought 63 members of its Organising Committee to Beijing.

"A key to the great success of PyeongChang 2018 was the close cooperation between the IOC, the Organising Committee, the International Federations and the National Olympic Committees," IOC President Thomas Bach said. "This is just one of the many lessons from PyeongChang 2018 that the next Host Cities can build on for the future editions of the Olympic Games."
Sarah Lewis stated: "The PyeongChang 2018 Debriefing has served as a major milestone in transitioning to Beijing 2022 and the practical experiences and advice from all the key stakeholders have been keenly received by the Organising Committee. It has been extremely productive interacting with the representatives from Beijing who are well on track developing their planning and preparations in the six FIS disciplines"
Source: fis-ski.com