On the Way to Olympics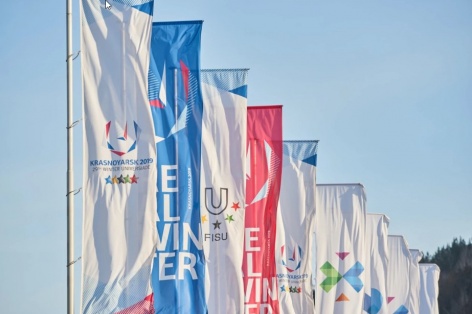 6 March 2019 года
Winter Universiade underway in Krasnoyarsk (RUS)
The 29th edition of the Winter Universiade opened in Krasnoyarsk (RUS) on the past Saturday. More than 1,700 of the world's best university student-athletes will compete on 11 days of the bi-annual event. The FIS disciplines of Alpine Skiing, Cross-Country Skiing, Freestyle Skiing and Snowboard are part of the line-up in Russia.
Competition got underway on 1st March with preliminary round match-ups in Ice Hockey and will conclude with the closing ceremony on 12th March. Situated in the heart of Siberia, the host location has deep sporting roots. As the capital of the Krasnoyarsk territory in Russia, the city is ideally suited to cement its position as a top-level winter sports venue. Nineteen athletes from the region have won gold medals at the Olympic Games, with three others becoming Paralympic Games champions.
With 58 countries participating, Winter Universiade 2019 promises to be one of the largest ever. The Russian delegation with 295 athletes leads the field and will be looking to top the medals table. With Luzern hosting the next Winter Universiade in 2021, Switzerland has put its best foot forward in Krasnoyarsk with 100 student-athletes competing. Kazakhstan, Japan and China also have large delegations closing in on 100 athletes.
FISU President Oleg Matytsin stressed on that fact that the Winter Universiade is a student-athletes' games: "This is the intersection of education and sports participation. Young people should do sports, young people should be healthy. This is how we build both unity and skills to be tomorrow's leaders."
With over 100 previous Universiade participants going on to win medals at the PyeongChang 2018 and Sochi 2014 Olympic Winter Games, Krasnoyarsk is poised to be an important proving ground for future sports stars. All information related to the Krasnoyarsk 2019 Winter Universiade is available on the official website: www.krsk2019.ru/en/home
Source: fis-ski.com