On the Way to Olympics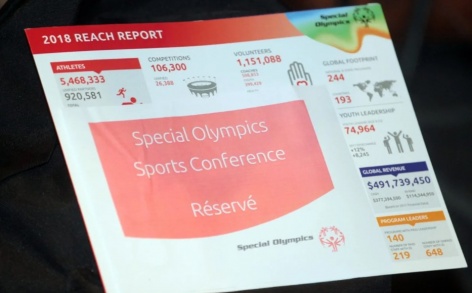 30 October 2019 года
FIS presents at Special Olympics Eurasia Conference in Luxembourg
Special Olympics Europe Eurasia Sports Conference took place in Luxembourg last weekend. The conference provided an opportunity for over 100 Sports Directors and Coordinators from 43 Special Olympics Accredited Programmes, staff from the regional and global headquarters to learn, share ideas regarding sports aspects and receive an extra boost of energy for 2020 and beyond. The conference is a part of the celebrations for the 40th anniversary since the establishment of Special Olympics Luxembourg.
After a welcome by Marc Feltgen and Pascale Schmoetten, National Director and President of Special Olympics Luxembourg, David Evangelista, gave the first keynote speech.
In the course of the four-day conference, the delegates heard examples of co-operations with different sports federations, among them FIS, which has had an agreement with the Special Olympics since 2017. For FIS, Andreas Wenger, Head of Services reported on this co-operation and introduced the FIS Development Programme.
"FIS and the Special Olympics have much in common", Wenger said of the event. "We all share a passion for sport. It's important to cooperate, so we can all profit and develop our sport in the best possible way. It was impressive to see what the different federations and regional and global Special Olympics divisions can achieve together."
Source: fis-ski.com