Sport News

13 February 2018 года
Chloe Kim reigns in Olympic halfpipe
Only 17 years of age, Chloe Kim has jumped on the halfpipe throne in a stunning women's halfpipe final of the 2018 PyeongChang Olympic Winter Games with Jiayu Liu (CHN) and Arielle Gold (USA) taking the respective second and third rank.
The US-born rider with South Korean roots earned Gold in her first Olympics in such a dominant fashion that none of the other eleven athletes who had made it to the finals at the Bokwang Phoenix Park in South Korea had a chance to undermine her position.
Kim, the odds-on favourite for the title prior to the Winter Games, looked so confident dealing with the pressure in front of millions watching the big show on TV, that it will be a tough battle for the talented rest of the field to end her halfpipe supremacy any time soon.
But while her era could have started four years ago already when she would have qualified for Sochi but wasn't allowed to start at the age of just 13, it kicked off today.
The top qualifier and therefore last to drop in in the three run, best one count final took over the lead with a run which is actually too strong to be called a safety run but sure was for her being blessed with such an incredible talent.
Earning a 93.75 she set already the bar too high for her competitors before even notching up her performance later on.
After falling in her second run and proofing that she is actually human, the youngest female snowboarder ever to win Olympic Gold had already secured Team USA's 99 Olympic title before getting down a victory lap to remember showcasing how the level of women's snowboarding has evolved over the past Olympic circle.
The two-time 2016 YOG Gold medallist opted for the beast mode starting off the final run of the day with a method to frontside 1080 tail, cab 1080, frontside 900 tail, mctwist indy before wrapping things up with a frontside rodeo 720 indy.
Boom.
"Going to my third run I knew I had the Gold. But I also knew I wouldn't be satisfied taking the Gold and knowing that I hadn't put down my best. That third run was for me - to put down the best run I could do," Kim said.
Well, not only for her: "I learned after the second run that my grandma was in the finish. I said 'this one's for you grams.'"
Jiayu Liu, who has been a medal contender since her first Olympics back in 2010 finally earned her top-3 result.
The 25-year-old brought home a superb and big second run which she kicked off with her signature switch method maintaining the speed and height during her cab 720 melon, frontside 900 mute, backside 540 mute and frontside 720 stale to grab a safe Silver becoming the first Chinese to win an Olympic snowboard medal.
Liu later on explained why she finally was able to step on the podium: "It's because of my mindset and my attitude has changed. I just love this sport. I'm passionate about this sport, so my attitude has changed to fall in love with sport purely, to enjoy it. The result doesn't matter anymore to me, I just enjoy it. So this is my attitude."
While the first and second rank were cast in stone with only one more run to go, the battle for third became also one to remember as US teammates Arielle Gold and Kelly Clark, who both had just sneaked through to the finals as twelfth and eleventh best qualifiers were going all in for Bronze.
Clark, the Grande Dame of the sport, was sitting in third after the first two runs but got edged off the podium when Arielle finally managed to land her frontside 1080 tail on the first hit the way she wanted and – with a huge weight having dropped from her shoulders – kept this momentum through the whole length of the pipe stomping a cab 720 mute, crippler, backside air, frontside 900 tail and a chuck melon to earn a 85.75.
"I actually felt pretty relaxed going into that third run. I think having landed that second one, even though it wasn't quite what I wanted it to be, took some of the pressure off. So on the third run I just knew I could just let loose and do everything that I could," Gold explained.
However, the 2002 Olympic Gold medallist still had one go to answer Gold's run dropping in just minutes later. And Clark went for her chance to end her fifth Olympics with a fourth medal which would have been her third Bronze.
But compared to her younger competitor, she struggled more with the execution of her 1080 and some landings. Although she was able to up her score to a 83.50, Clark had to settle for fourth like in 2006 again.
A result which Gold, the 2013 World Champion, pinned down like this: "I think it was definitely a bittersweet position to be in when it was between Kelly and I for that bronze medal position. She's someone that I've looked up to ever since I first started snowboarding. Even more so once I started to spend time with her and to get to know the kind of person she is."
RESULTS
Source: fis-ski.com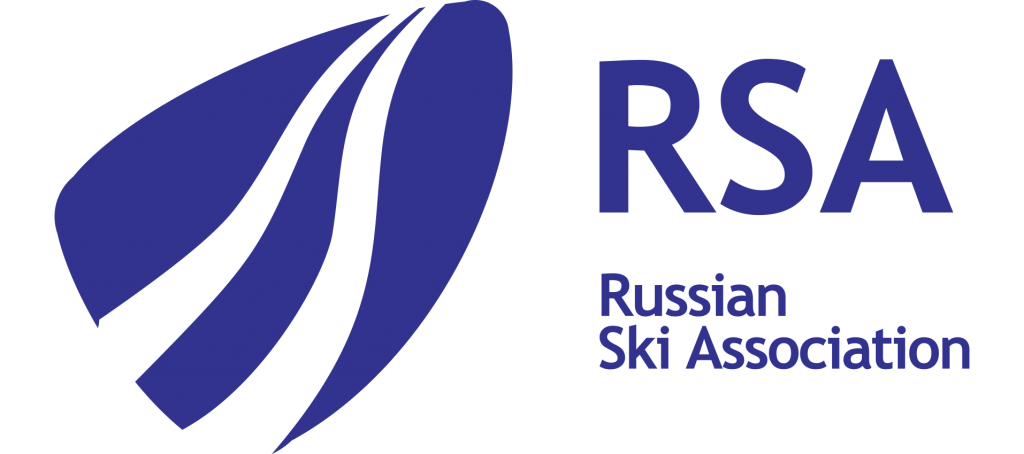 111024
Russia, Moscow,
28a,
Staroobryadcheskaya st.,
tel: +7 (495) 640-06-52
e-mail: info@rsaski.ru