Sport News

5 February 2019 года
Utah 2019: Parallel giant slalom preview
Park City (USA) - With Utah 2019 FIS Snowboard, Freestyle and Freeski World Championships SBX competition wrapping up on Sunday at Solitude, the focus of snowboard world champs action now moves an hour down the road to Park City Mountain Resort, where the parallel giant slalom event will take place on Monday, February 4th, with qualifications scheduled to begin at 9:00 MST, followed by finals at 13:00.
With Ester Ledecka (CZE) electing to compete in the Alpine Ski world championships in Sweden instead of coming to Utah 2019 to defend her her title from the Sierra Nevada 2017 world championships, the path to victory is wide open in a ladies' field that has seen eight different athletes hit the podium in three World Cup races thus far in 2018/19.
The German ladies' squad comes into Utah 2019 looking strong, with three different athletes having earning podiums in this season's three PGS events, including Selina Joerg, who claimed victory at the last event before the world championships in Rogla (SLO).
Italy's Nadya Ochner currently occupies top spot on the PGS World Cup, as opened the season strongly with a victory in Carezza (ITA), placed fourth in Rogla, and has two top-4 team PSL results as well this season, making her a tentative favourite to land somewhere on the podium at Park City.
Others to watch out for on the ladies' side in Monday's race include Natalia Soboleva (RUS), Julie Zogg (SUI), and Sabine Schoeffmann (AUT).
Men's Utah 2019 PGS competition is looking just as tough to predict as the ladies, as once again the results sheets show eight different athletes climbing onto the podium over the course of the season's three races up till now.
The lone athlete with two podiums to his name is Benjamin Karl (AUT), who took a second-place result in Carezza and a third in Cortina to kick the season off strongly. Though a 19th-place finish in Rogla derailed his momentum somewhat, dropping him to third overall on the PGS World Cup standings, Karl is a two time PGS world champion and earned silver two years ago in Sierra Nevada, and is capable of rising to the occasion at any major event.
Current tops on the men's PGS World Cup is Roland Fischnaller (ITA), after a victory in Cortina and two other top 10 results so far this season, while just behind him is reigning PGS and parallel overall crystal globe winner and Olympic champion Nevin Galmarini (SUI), while reigning PGS world champion Andreas Prommegger (AUT) sits just behind Karl in fourth place on the current World Cup rankings. Any and all of the above mentioned athletes could factor heavily in finals action on Monday.
Others men's riders to watch include Italy's Edwin Coratti and Aaron March, Tim Mastnak and Rok Marguc of Slovenia, and Sebastian Kislinger of Austria.
Watch live: NBC Olympic Channel, ORF Sport +, BNT 3, CT Sport, areena.yle.fi, L'Equipe, Silk Universal, Silk Sport HD1/2/3, BBC Red Button & Online, Ziggo Sport Extra, Polsat Sport News, Match TV & Planet, RTV 2, SRF Zwei
Live-streaming will be also available on FIS Snowboard YouTube channel (geo-blocked in countries with exclusive media rights agreement).
Parallel competition programme
Monday, February 4: 9:00 MST - Men's and ladies' parallel giant slalom qualification, 13:00 MST - Utah 2019 parallel giant slalom finals
Top names
2019 World Cup Leaders: Men - Roland Fischnaller (ITA), Ladies - Nadya Ochner (ITA)
2018 Olympic Champions: Men - Nevin Galmarini (SUI), Ladies - Ester Ledecka (CZE)
2017 World Champions: Men - Andreas Prommegger (AUT), Ladies - Ester Ledecka (CZE)
Source: fis-ski.com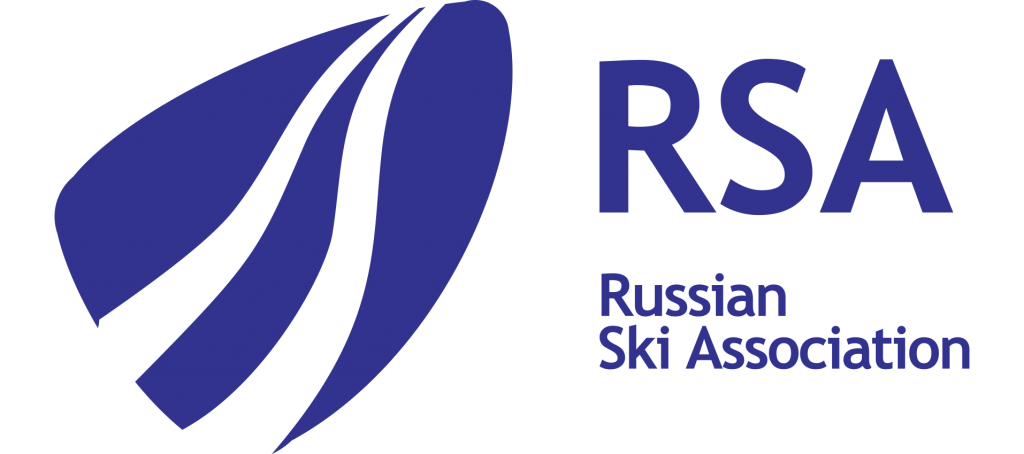 111024
Russia, Moscow,
28a,
Staroobryadcheskaya st.,
tel: +7 (495) 640-06-52
e-mail: info@rsaski.ru