Sport News

22 March 2019 года
Winterberg PSL and PSL team to close out 2018/19 FIS Snowboard World Cup season
Winterberg (GER) - The final event of the 2018/19 FIS Snowboard World Cup season is set to hit the humble slopes of Winterberg (GER) this weekend, where parallel slalom and parallel slalom team racing will bring to a close another action-packed and exciting winter of World Cup snowboarding competition.
Winterberg first hosted PSL World Cup competition back in the 2004/05 season, and two athletes who are still competing at the highest level on the tour now, Claudia Reigler and Andreas Prommegger of Austria, were on hand there nearly 15 years ago to claim third place results in the ladies' and men's races, respectively.
After that first event it would be 10 years before Winterberg rejoined the World Cup circuit in 2014/15, and this season will be the fifth-straight for the venue since that time.
While the PGS season has already wrapped up and the crystal globes have been awarded to Ester Ledecka (CZE) and Tim Mastnak (SLO) two weeks ago in Scuol (SUI), still on the line in Winterberg will be the PSL and PSL team titles, as well as as the FIS Snowboard parallel overall titles for the best riders across both competition formats this season.
Tops on the ladies' PSL rankings and coming into Winterberg with 2,020 points is Swiss rider Julie Zogg, followed by Sabine Schoeffmann of Austria with 1,800 and Germany's own Selina Joerg holding down third spot with 1,400 points.
Both Zogg and Schoeffmann have a pair of PSL podiums in the three competitions this season, while Joerg just had her best results PSL result of the season with a third place at the last World Cup in Secret Garden and took top spot on home soil in last season's Winterberg competition. All three should be in contention here in Winterberg.
Another athlete that everyone will be watching is the above-mentioned Ledecka, as the 23-year-old comes into competition in Germany looking to clinch what would be a record-setting fourth-straight parallel overall title.
Though Ledecka sits 19th in the PSL rankings, her dominance in PGS this season has her siting atop the overall board with 5,450 points - nearly 500 points better than second overall Schoeffmann. Meanwhile, both Zogg and Joerg in third and fourth place respectively are still mathematically in the running for the title as well.
Sobolev looks for double crystal globe finale
On the men's side of things we find Russia's Andrey Sobolev sitting atop both the PSL and parallel overall standings with just one competition to go, holding 1,810 PSL points and 4,445 points atop the combined rankings.
A 10-year veteran of the World Cup tour, this is shaping up to be 29-year-old Sobolev's best season to date no matter what happens in the final race. However, should he keep riding in the form that saw him take victory at the PGS season finale in Scuol two weeks ago, he could very well walk away with a pair of globes to cap off what has been a remarkable season for the Russian team.
Behind Sobolev on the parallel rankings is Dario Caviezel of Switzerland in second with 1,780 points, and Sobolev's teammate and Utah 2019 double world champion Dmitry Loginov with 1,310 points.
Others to watch out for this weekend in the men's competition include the 2017 Winterberg winner Stefan Baumeister of the host German squad, who sits very much in range of the crystal globe in fourth overall with 1,220. Roland Fischnaller of Italy has two previous wins in Winterberg and is currently second behind Sobolev in the parallel overall rankings with 3,629.4 points, while the above mentioned Mastnak has just claimed the 2018/19 PGS crystal globe winner and remains the only man on the standings aside from Sobolev and Fischnaller with a shot at winning the parallel overall globe on Sunday.
It is a long shot, to be sure, as Mastnak's 3,616 points puts him more than 800 points back of Sobolev. Still, crazier things have happened, and you can bet the Slovenian rider will do everything he can to make the battle interesting this weekend.
PSL Team
Finally, the weekend in Winterberg will close out with the season's third parallel slalom team competition of the 2018/19 season, meaning there's one last World Cup title set to be decided there on Sunday.
With victories in both the Bad Gastein (AUT) and Moscow (RUS) competitions it's the Austria 1 team of Daniela Ulbing and Benjamin Karl currently sitting comfortably atop the standings with 2,000 points, while the top Italian team of Nadya Ochner and Aaron March are in second with 1,300 points, and the Russia 1 team featuring the Sobolev siblings Natalia and Andrey in third with 1,060 points.
With no other squads within reach of the top-ranked Austrians it's going to be down to Italy or Russia to upset Ulbing and Karl on Sunday.
QUICK LINKS
Source: fis-ski.com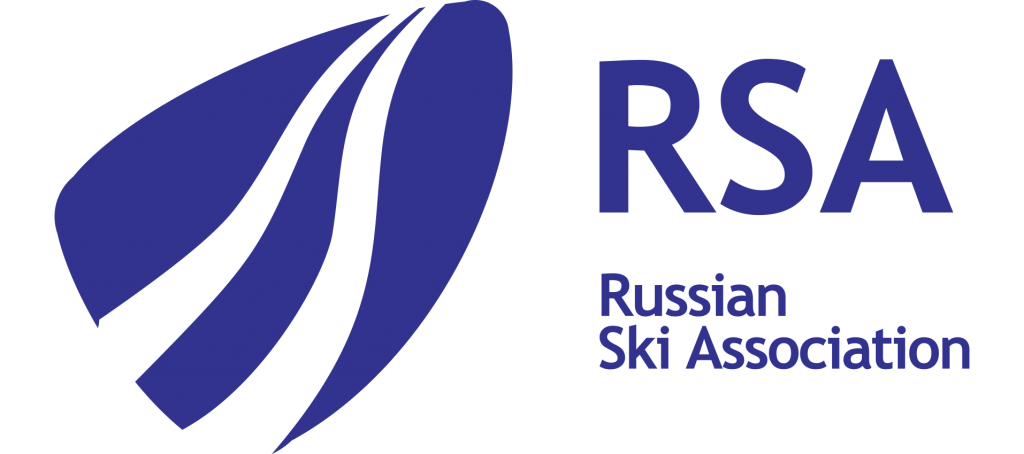 111024
Russia, Moscow,
28a,
Staroobryadcheskaya st.,
tel: +7 (495) 640-06-52
e-mail: info@rsaski.ru