Sport News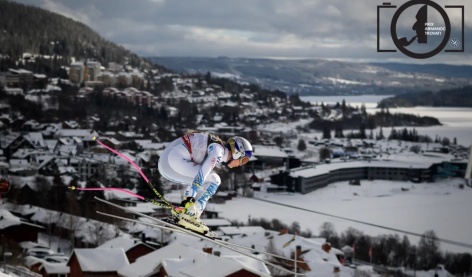 1 November 2019 года
Fabrice Coffrini wins Prix Armando Trovati award
Fabrice Coffrini, a photographer for Agence France-Presse, is the winner of the second edition of the AIJS Photo Ski Contest Prix Armando Trovati for his photograph of American Lindsey Vonn competing during the Women's Downhill at the 2019 FIS Alpine World Ski Championships at the National Arena in Are, Sweden on February 10, 2019.
Fabrice Coffrini, born in 1967, in Switzerland has led the photo operations in Switzerland for Agence France-Presse since 2005. He has covered nine FIS Alpine World Ski Championships and nine Olympics (winter and summer) he also regularly covered the Audi FIS World Cup over the last 25 years.
Winner Coffrini said of his photo: "I pictured Lindsey Vonn, the greatest female alpine skier of all time, jumping during the last race of her career with the resort of Are as the landscape and a ray of light shining just on her."
11 other photographs were also selected for the annual exhibition: Johann Groder (EXPA), Miguel Medina (AFP), Harald Steiner (GEPA), Christian Hartmann (Reuters), Alexis Boichard (Zoom), Leonhard Foeger (Reuters), Alain Grosclaude (Zoom), Jean Christophe Bott (Keystone), Gabriele-Facciotti (Pentaphoto/AP), Gianpaolo-Piazzi Giovanni Auletta (Pentaphoto/AP).
The 'Prix Armando Trovati' is an annual photo ski contest open to accredited photographers taking part to the FIS Alpine Ski World Cup.
The jury consisted of international members with different backgrounds and included: AIJS President Patrick Lang, FIS Secretary General Sarah Lewis, International Wire Agency Representative Olivier Morin, AIJS Photographers Alessandro and Marco Trovati, and Naima Mancini, Photo Editor at SportWeek – La Gazzetta dello Sport.
Source: fis-ski.com